Purpose of Program
This option allows you to set defaults for Estimates. Below is the screen used to enter these defaults.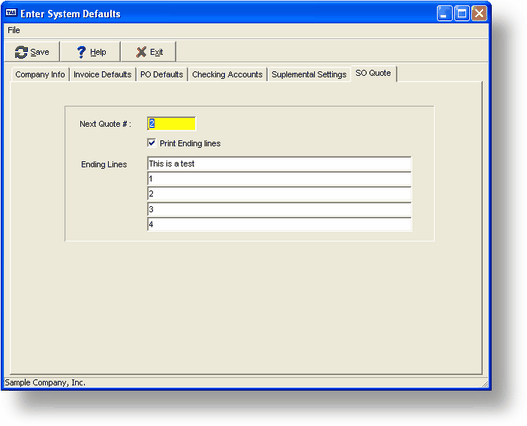 Field Descriptions
Next Quote #
This is the next estimate number that will be assigned when entering a new estimate.
Print Ending Lines?
If this is checked when you print your estimate it will include up to 5 ending lines.
Ending Lines
Use these fields to have ending lines or a greeting to your customer when printing the estimate.
---
Page url: http://www.cassoftware.com.com/adv7docs/index.html?sy_a___f_so_quote.htm