All or part of your pricing matrix information can be printed with this program. A sample printout is provided in Appendix F.
General Program Operation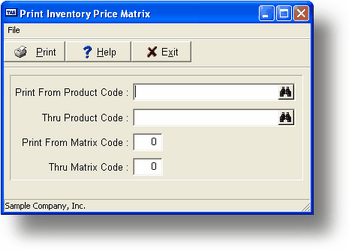 You can specify a range of product codes and/or price matrix codes to limit your printout. Both fixed-price and percentage-based price matrix information can be listed in a single report.
---
Page url: http://www.cassoftware.com.com/adv7docs/index.html?ic_i_printpricematrix.htm